English Musical Drama
2019-05-10
❮ 返回上一頁
---
A scary and comedy musical drama was presented by our students on May 09 and 10.
TITLE: TROUBLE
SYNOPSIS:
The old Starlight College has been closed for years, but music and voices still fill its rooms. When two teenage boys try to live their dream of starting a modern dance club there, they are faced with a big surprise and a big problem. Just who are those mysterious people in the school who like old-style music and dancing? And how can the dangerous Mr X, the owner of the old school, be talked into renting the place out for a dance club?
When Mr X hires three bad guys, whose secret names are What, Where and Here, to get rid of the old-style dancers, the action heats up. Will the dancers be chased out, so Mr X can turn the place into a cheap hotel, or will the school once again be filled with young people having fun?
In "Trouble", the audience will be excited by the battle between Mr X and the two groups of dancers. There are lots of jokes and plenty of action. And there are lots of other characters too to liven up the show: Mr Dee, who runs the Bad Guy Employment Office; a dancing skeleton; a poor young boy who can't walk; and a few people in the audience who have lots to say.
"Trouble" is full of fun, action and music. It's a lively show that keeps the audience happy, interested and sometimes surprised. The audience will have no trouble enjoying "Trouble".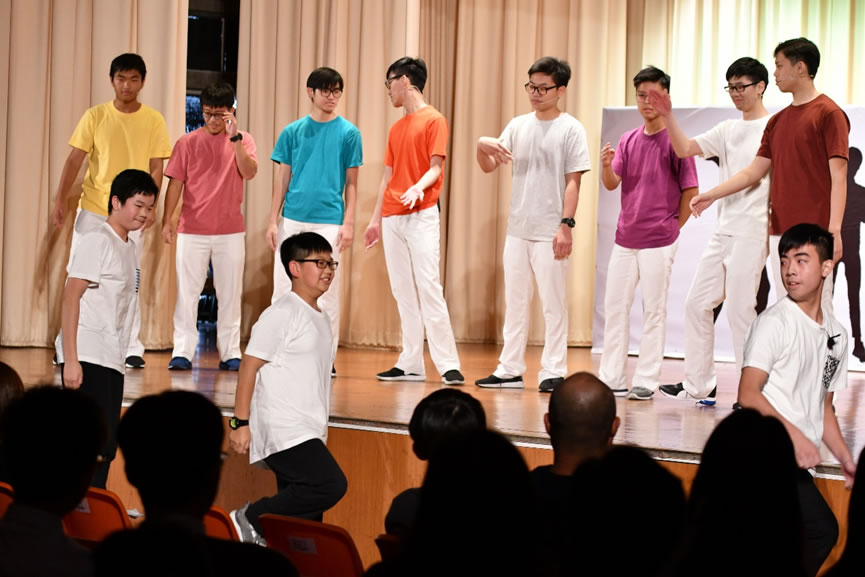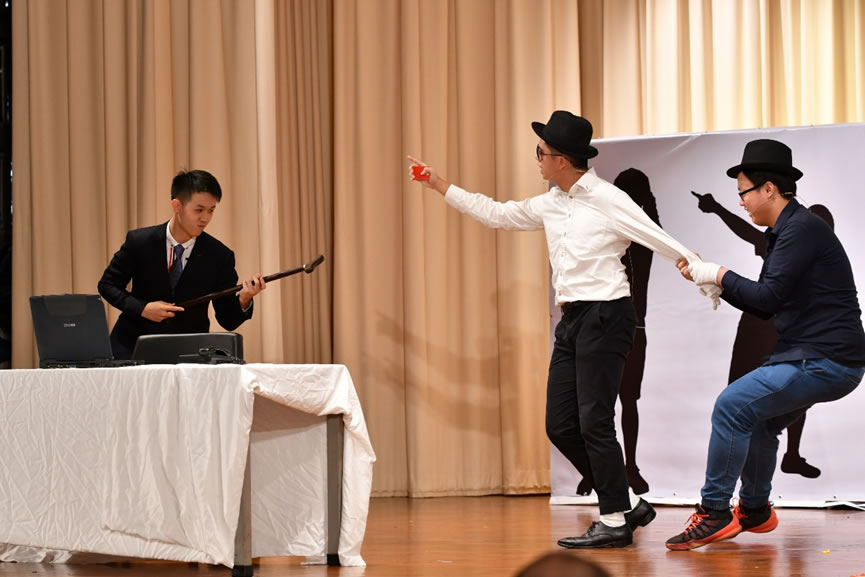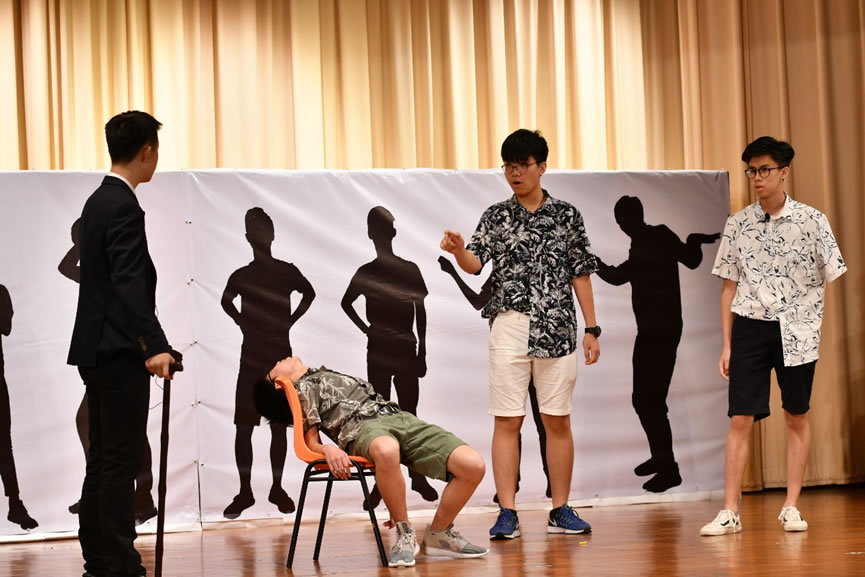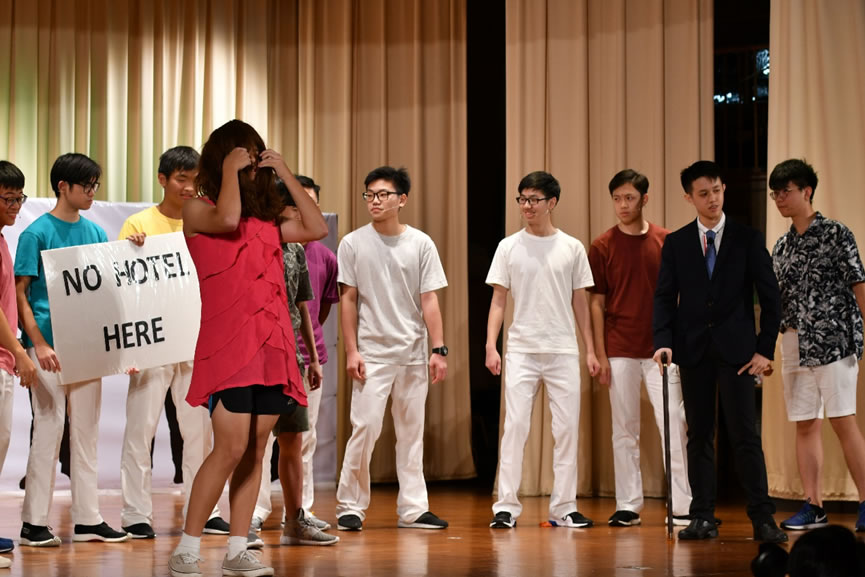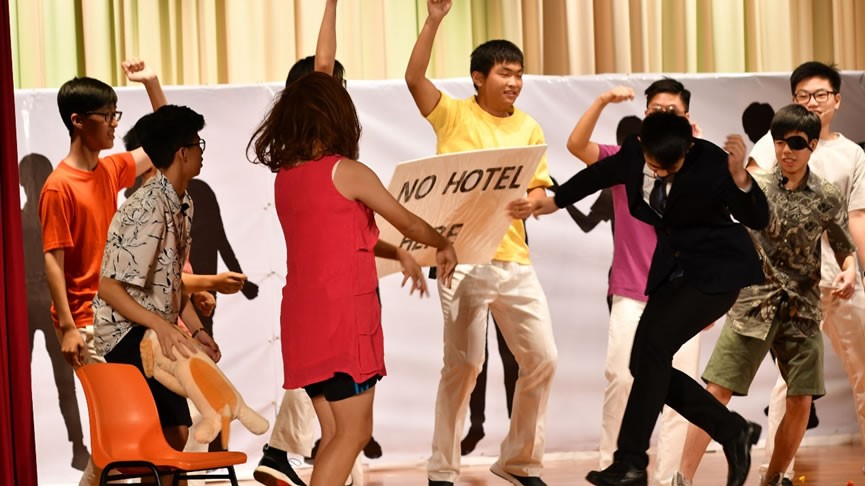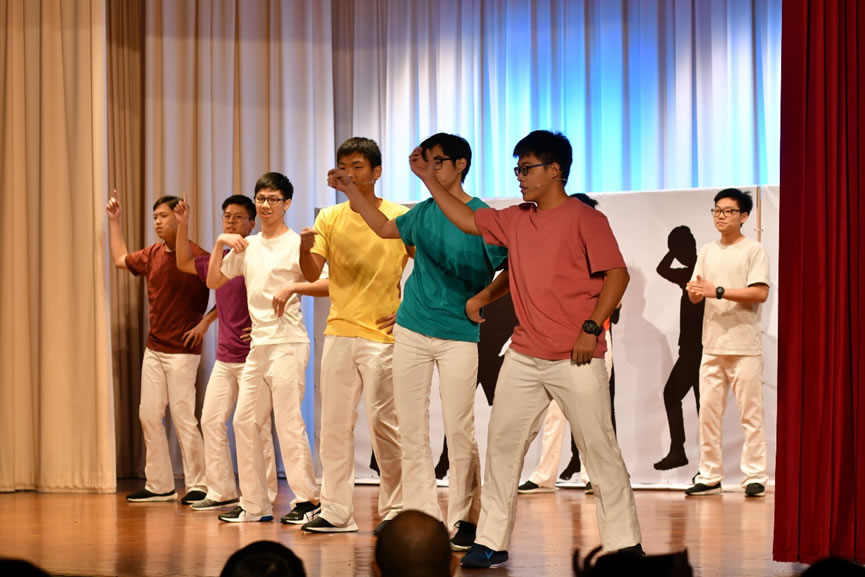 ❮ 返回上一頁