來自喇沙修士的祝福
2023-09-01
❮ 返回上一頁
---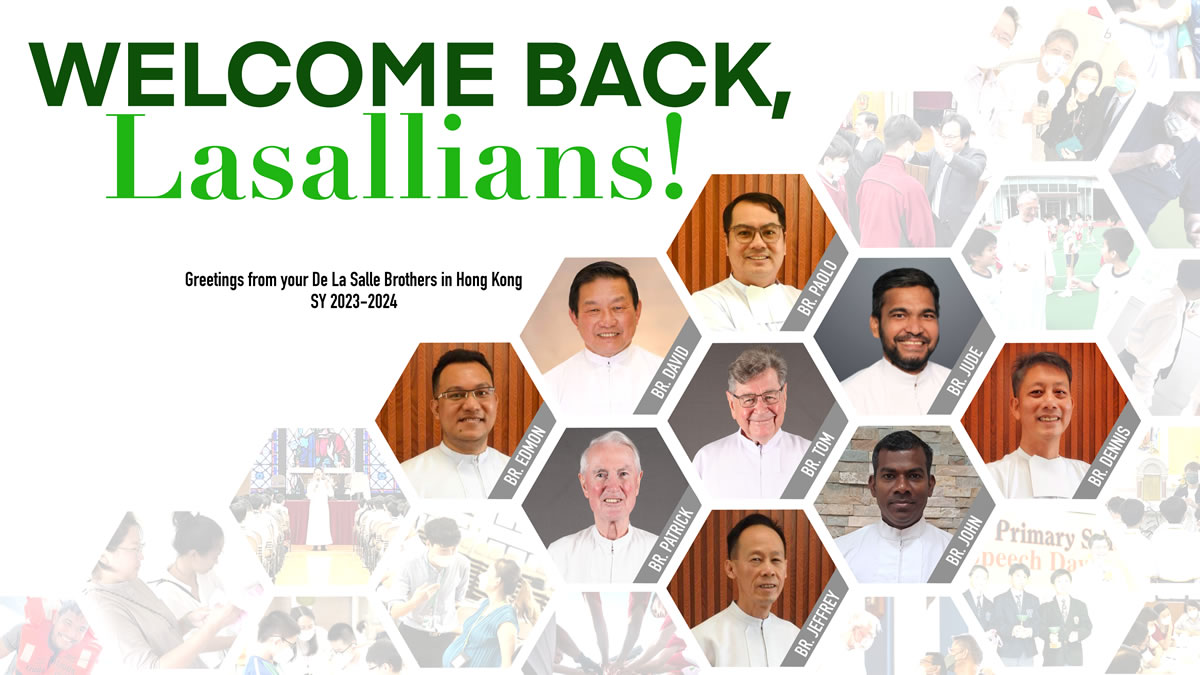 Dear members of the Lasallian Family,
I hope you are healthy and refreshed after your summer vacation. As we begin a new school year, I wanted to take a moment to welcome back everyone, especially our students and staff. I'm looking forward to another year of learning, growth, and shared experiences.
The past year has been a testimonial to your perseverance and dedication. Our students took on difficulties with zeal, and their quest for knowledge continues to fuel our passion. Congratulations to those who have progressed on to higher education and keep your passion for learning alive. Remember that your Lasallian journey is one of constant growth, both academically and as responsible global citizens.
Your constant support, parents and guardians, has been critical to our success. Your counsel and involvement enrich our community, and we appreciate your support as we develop each student's potential.
Your dedication, dear teachers, never ceases to surprise. You've developed a second home for your students in your classrooms, encouraged participation, and promoted a love of learning. Your influence goes well beyond textbooks, moulding the brains and emotions of tomorrow's leaders. Take time to recharge once in a while and find delight in your own activities as we begin the new year.
I'm excited to see our Lasallian community's excitement, curiosity, and determination return to full force. We are just one year away from the 150th anniversary of the Lasallian Mission in Hong Kong. Let us seize the chances that lie ahead, both in and out of the classroom. Remember that we are not merely beginning a new school year; we are continuing the journey of development, friendship, and learning that characterises us as Lasallians.
Welcome back, and best wishes for a prosperous and productive year ahead!
Fraternally yours,
Brother Dennis Magbanua
Head of Hong Kong Lasallian Family
#張振興 CGHC
❮ 返回上一頁